Welcome to OK Human! The podcast that explores topics at the intersection of humans and technology. We'll hear from experts and everyday practitioners about how to manage the life-stuff that actually impacts our code. We're talking empathy, EQ, mentorship, coding best practices, and more.
OK Human is hosted by our very own software guru and literal trailblazer, Patrick McVeety-Mill (a.k.a. Booger Bear). Patrick invites other developers and developer-adjacent folks to share big ideas and interesting opinions. Won't you join us?
Episode 15 – Building platforms with Dan Malagari

If you haven't heard, we have some big news: Headspring is now part of Accenture's Product and Platform Engineering team (PPES, or P&PES to some). In this episode, Patrick got to talk to his former and now current colleague, Dan Malagari, who's an Engineering Manager with PPES and an OG Headspringer. Dan explains to us What in the Sam Hill platforms are and why they're the future for companies of all kinds. He also talks about his own experience transitioning from a small consultancy to a huge global organization, expounding upon the changes in mindset and approach this necessitates in a developer's day-to-day, along with the many opportunities it represents.
Join us on this scintillating journey through the fast-evolving world of platform engineering…and learn about Patrick's brief robot stint!
SHOW LINKS
BONUS episode! – Live from KCDC2021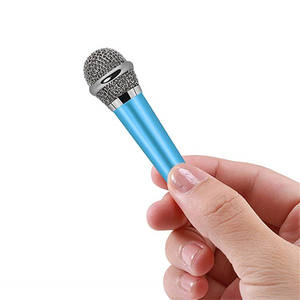 Hello humans! We're here this week with a special minisode recorded on Patrick's special mini-mic at this year's Kansas City Developer Conference. When he wasn't lighting up the presentation stage, Patrick spent time chatting up attendees to learn about their interests, their challenges, and their work. We've woven some of these impromptu chats together into a tapestry of wisdom to inspire fellow human technologists!
Thanks to our guests:
Gaines Kergosien, VP of Software Engineering at Nashville Software Engineering Executives
Jim Counts,  DevOps Architect at Solliance
Guy Batton, Application Developer at Crema
Beth Noser, Solutions Architect at University of Kansas Health System & Program Volunteer Director for Kansas City Women in Tech
For more KCDC learnings, check out our Top 3 takeaways.
SHOW LINKS
Episode 13 – Creating Social Care Networks with findhelp.org
In this special episode of OK Human, we take a deep look at a technology company that helps humans in a real, tangible, and necessary way. Our guests are Senior Director of Software Engineering Rob Sartin and Engineering Manager George Mauer, both of the social care network, findhelp.org. Rob and George discuss their company's mission to connect people in need to a full range of social services, and the impact that's made—both in the real world and on them personally. We also get into the nitty-gritty of how their platform works, discuss organizational structure, and touch on our favorite tech topic, microservices. Learn more about their incredible work as we ponder on the potential of technology to improve society!
PS – If you're keen to work with a social impact company, findhelp.org is hiring! Visit their career page to apply.
Episode 12 – Healthcare innovation with Jeff Webber
In this episode, we had the great pleasure of speaking with Jeff Webber, Chief Technology Officer at IntelliGuard, a healthcare technology company that's revolutionizing the medication management process with powerful RFID solutions. Jeff talked about that impact and shared his unique perspective on the future of healthcare technology, based on his 20+ years in the industry. We also talked to Jeff about the major challenges that Intelliguard faced during the COVID-19 pandemic. Some of the creative solutions they came up with to adapt to a new remote reality will have a lasting impact on his team, the company, and the industry.
Episode 11 – Building trust with Walt Hauck
Walt Hauck recently joined Headspring as COO, and also led the launch of our new consulting unit, Headspring Healthcare, as President. He's a seasoned executive with tons of stories, charisma, and passion, but breaking into an established organization is hard for anyone—especially remotely and during a pandemic. Walt candidly with Patrick about the challenges of assimilating a new culture and the importance of building trust via some battle-tested tactics he's learned over the years. He also let us in on the exciting vision for Headspring Healthcare and how we're poised to make a huge impact on the industry!
Episode 10 – Nurturing Transformation with Megan Baker
Join us this episode as we chat with one of our most favorite Headspringers, Megan Baker: Project Manager extraordinaire and Transformation Doula (as we have now dubbed her). She talks to Patrick about how she works with client teams to nurture major projects to completion, touching on each of our tried and true transformation pillars. You'll learn how Megan gracefully tackles challenges that come up during these intense, months-long transformations in order to bring stable, healthy change into the world and prepare her clients for future success.
SHOW LINKS
Episode 9 – Change Management with Vasudha Prabhala
Ch-ch-ch-chaaaaanges. Are hard. For organizations, yes, but particularly for the people in them. This episode, our VP of Service Delivery, Vasudha Prabhala, joins us to talk about change management techniques for major projects like modernization. We discuss what it means to be a learning organization, how to recruit change leaders and change champions, embracing and addressing emotion, and the benefits of starting small and measuring. V also shares some tips from her own experience leading our entire team of consultants. Remember: your organization IS people, so this is important stuff!
Episode 8 – Team Transformation with CTO Mark Gould
We've said it and we stand by it: modernization is a must. But change involves more than your technology. How do you get your teams up to speed so they can support your new software effectively? Joining us to spin his own team's transformation tale is Mark Gould, Chief Technical Offer for Spindlemedia. Mark talks about the process of developing his team at the same time as updating their core tax-office software, covering juicy, people-centric topics like individual empowerment, remote challenges and opportunities, documentation and automation, and getting buy-in on new technology. He also goes into the actual business benefits of their team-building efforts and highlights the perks of having such savvy coaches along the way. (#humblebrag)
SHOW LINKS
Episode 7 – Perspectives on Role Splitting with Lola Mullen
Are you wearing so many hats that your head hurts at the end of the day?  🦗🦗🦗…😬. Anyway, we feel you. Role splitting seems to be an inescapable reality, whether you're a project manager or a dev lead. In this episode, primo PM Lola Mullen returns to us to discuss tools and tactics for managing gear-switching. She also turns the tables on Patrick to get his perspective on managing the challenge of setting boundaries and avoiding haberdashery hysteria. (Yep, it's a thing.)
Episode 6 – Vertical Slice Architecture with Jimmy Bogard
The critics agree, Vertical Slice is nice! Join Patrick this episode as he talks to Chief Architect and speaker, Jimmy Bogard, about what Vertical Slice Architecture is and how to use it in practice. Jimmy describes his own journey to the slice-side from traditional layers, and advises on when and how to use this style (or when not to!). He and Patrick dig deep into the testing side of things and discuss how vertical slice can move you towards better design—plus an all-around better time for developers!
SHOW LINKS
Blogs:
Events:
Github:
Episode 5 – AMA with SCPM, Lola Mullen
In this episode, Patrick talks to Lola Mullen, our very own rockstar PM, who shares her perspectives from other realms of Software Delivery. She answers questions from you, our listeners, about the value of a good PM (vs. those rent-a-scrum-master types) and shares tips for communicating better with clients and team members. You'll hear such nuggets of wisdom as, "Be the crap umbrella," "Be honest, even when the truth sucks," and "Make the unknown unknown a known unknown." We also grilled her on how to manage some very specific difficult-personality types—relatable whether you're client-facing or not!
SHOW LINKS
Episode 4 – Blazor and You with Glenn Burnside
In this episode, we discuss Microsoft's production release of the new front-end framework, Blazor, with a measuredly optimistic air. Patrick chats with Headspring's own EVP of Strategy & Operations, Glenn Burnside, about why the early-adopter crowd is excited about this new programming model, and how we can help others see it's NOT Silverlight. They talk about using (surprise!) empathy as a tool for addressing change-resistance, selling a new technology up the ladder, and letting go of developer identity-related hangups that get in the way of progress. Ready to be trail-Blazor? Want to learn more? Tune in, human friends!
SHOW LINKS
Episode 3 – Developer Experience with Ian Jennings
In this episode, we talk to Ian Jennings, founder of the Developer Experience (DX) platform Haxor and a pioneer in this nascent space. What is DX? Another buzz term to fuss over? More like a no-brainer. Ian shares his thoughts on why DX makes sense—not just for makers of developer products, but for internal teams as well. We'll talk about what it is, how we measure it, and how it relates to things like User Experience, Customer Experience—even DevOps. As Ian points out, "Every developer experience is responsible for thousands of user experiences."  🤯  Whether you're a developer, product maker or IT leader, this may be well worth a listen!
SHOW LINKS
Episode 2 – Developer EQ with Ryan Thomas

In episode 2 of Ok Human, we build on our exploration of empathy by discussing its coveted cousin, EQ. What is EQ? Wait, do we mean IQ? Our Director of Engineering, Ryan Thomas, explains: EQ is a "measure" of your emotional intelligence, and it's an important thing for developers to…develop. In fact, some people argue that EQ is actually more important than IQ when it comes to being successful (…but we'll let you judge whether or not that's BS). As someone who's done a lot of personal development of his own, Ryan offers a ton of great tips for code-focused engineers who want to work on their ability to engage, listen, and build connections. How do you let go of your ego and practice active listening? How do you balance empathy and control? Can introverts have a high EQ too? Join Patrick and Ryan to discuss these scintillating topics and learn how Developer EQ can pay dividends for you and all those around you.
SHOW LINKS
Episode 1 – Developer Empathy with Yogi Aradhye

In this inaugural episode, Patrick talks to Headspring Principal Consultant, Yogi Aradhye, about the importance of "developer empathy." What does empathy have to do with coding, you ask? Probably a lot more than you think. And it's not just about fluffy feelings and stuff—though emotions are certainly part of it, so don't knock 'em till you hear this out.
SHOW LINKS
Want to be a guest on OK Human?
Let us know who you are and what you'd be interested in talking about. We'll reach out if it's a good fit!
Patrick McVeety-Mill
Patrick is an enthusiastic and driven software consultant, practiced in refactoring legacy projects and developing web and cloud solutions for a wide variety of business domains. As a dedicated learner, he is quick to adapt to new systems and internalize client missions; finding opportunities for innovation and sharing knowledge with his team. A long prior history in the service industry has provided him a work ethic and team communication skills often uncharacteristic in the engineering world.